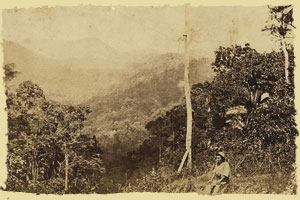 Though the great masters; A.B. 'Banjo' Paterson and Henry Lawson penned many famous and popular poems, there are thousands of top quality examples of rhyming verse and 'ballads' in which a story is told. Often involving tragedy and suffering. Also triumph. In modern days, humour is coming more to the fore.
Most of our early poets wrote on their personal experiences, often while working in the outback.  C.J. Dennis was the most prolific writer of poems, over 4,000, many for children that Australia has produced.
Several classic poems appear below. Click on the links to enjoy them.
"The Women of the West"

"My Country"

"As Long as Your Eyes are Blue"

"The Triantiwontigongolope"

"The Shanty on the Rise"

"The Man From Snowy River"

"In The Days When The World Was Wide"
The Rusty Nail Flyer & Application forms:
Rusty Nail Flyer - Click Here
Written Poem Entry Form - Click Here
Original Performed Poem Entry Form - Click Here
Non Original or Other Performed Poem Entry Form - Click Here