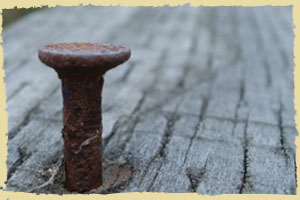 Heritage Kept Alive By Bendigo's Youth
The Bendigo Goldfields Bush Poets (BGBP) Rusty Nail Bush Verse Festival for primary school students is normally held annually in August. Commencing 9.30am, at the Lockwood Primary School Hall. There is also a written competition. Written entries need to be received two weeks prior to the event.

Past Festivals have seen a great turnout as students from Lockwood and other schools, pit their talents in three graded performance competitions, over two different categories.
The emphasis is on students 'having a go' and enjoying a fun day. Students from any primary school are eligible to enter and there is no fee. Though some entrants recite their poem, poems may be read.
In the performance sections there are two categories, original poem, and non-original poem. Students may enter one, or both categories. Sections are graded from; Prep to Grade 2; Grades 3/4; through to grades 5/6. No entry fees. Great prizes for the winner of each section.
The entries need to be in the form of rhyming verse and the emphasis is on Australian bush verse following in the steps of 'Banjo Paterson' and Henry Lawson. 
There will be some entertainment throughout the Festival.
Proceedings commence at 9.30am with Lockwood PS Prep - Grade 2 students completing their performance entries. Students from other schools will follow. Then the Grade 3-4 and Grade 5-6 performances for all students.
We aim to have proceedings, including presentations, completed by 2pm to allow for students from other schools to return.
Flyer & Entry forms:  Email Geoffrey Graham   geoffrey@dinkumoz.com.au
Students may enter by completing the entry form(s) above or contacting Helen Hosking at Lockwood Primary School (03) 5435 3224. Note closing dates for written and performance entries may vary each year.
For further information phone Geoffrey Graham, President Bendigo Goldfields Bush Poets on 0412 725 470.